CHAIR DAVINCI VINTAGE OLIVE
CHAIR DAVINCI VINTAGE OLIVE
HORECA CHAIR DAVINCI VINTAGE OLIVE
Our Vintage collection provides a stylish and sturdy look.
Thanks to its narrow legs and distinct lines, this collection offers the necessary atmosphere and comfort within your interior.
This Luxury Vintage collection is available in different colors.
Legs: black metal frame.
Available colors: Softly Cognac, Steel, Olive & Pebble.
Availability: If the item is in stock, the delivery time is 2 weeks.
The chairs are unassembled and are always packed per 2 in cardboard boxes. Necessary material for assembly is included in the box. The chairs are easy to assemble. The seat is screwed to the frame by means of 4 screws.
Model: HC-DAVINCI-OLIVE
Weight: 7 kg
Dimensions: 63.50 B x D x 45 H 88 CM
Suitable for indoor use.
Hvorfor Leasing
Frigørelse af likvidittet, som kan benyttes til andre formål
Produktet bliver dit efter endt leasing periode

Bedre likviditet. Omkostningerne fordelse over den periode, hvor udstyret benyttes og skaber indtjening
Nem budgettering og bogføring, da hele leasingafgiften kan udgiftsføres
Fuld dispositionsret over udstyret. Det er dispositionsretten og ikke ejendomsretten, der skaber grundlag for indtjening
Du bevarer din kreditværdighed i nuværende bankforbindelse
Du kan lease mellem 10.000 – 800.000 DKK

De kontante ydelser gør det let at kalkulere udgifter
Fuld fradragsret for leasingydelserne.
Leasing er blevet den foretrukne finansieringsform i erhvervslivet.
Det skyldes bl.a. at Leasing er et særdeles velegnet værktøj i en verden, der hele tiden er i bevægelse. Her er det nemlig essentielt at kunne forny sig selv og sin konkurrenceevne for at bevare og øge indtjeningen.
Vi er specialister i leasingaftaler og kan tilbyde dine kunder en skræddersyet løsning til deres behov.
Det eneste du skal gøre er at udfylde ansøgningsformularen og så går vi igang med at lave et tilbud til din kunde.
Vi er eksperter i finansiering til Storkøkkenudstyr, Storkøkkenmaskiner, Restaurant, Pizzaria, Cafe, Møbler, Softicemaskiner, kasseapparater m.m. men klarer også finansiering til alt andet.
Kontakt os allerede i dag og få et helt uforpligtende tilbud på tlf. 31 10 10 23 eller ved at udfylde ansøgningsskemaet.
Har du spørgsmål til produktet, så udfyld formularen og vi vender tilbage hurtigst muligt.
Lagervarer
Sendes afsted samme dag fra vores hovedlager i Aarhus eller fra vores fjernlager.
Restordre
Produktekter som er i restordre eller som ikke er på lager sendes så snart varen er på vores, kunden vil blive kontaktet med en leveringstid over telefon eller mail.
Bestillingsvare
Bestillingsvare har oftes en længere leveringstid, det er typisk varer som vi ikke selv lagerfører. Derfor er det en god ide at kontakte os inden køb.
Leveringstiden er oftes mellem 3-15 hverdage
Ekspreslevering
Kontakt os for at få et tilbud på ekspreslevering.
Levering til udlandet
Vi leverer til hele verden, at få et tilbud.
Grønland og Færøerne
(Kontakt os for pris)
Levering til Grønland sker med enten fly eller skib, hvor fly er det hurtigste. Typisk vil forsendelser blive sendt med skib.
Forsinkelse med levering
Vi er ikke ansvarlig for forsinkelse med leveringen, såfremt forsinkelsen skyldes force majeure eller forsinkelse opstået ved ekstern part
Mangler og produktansvar
Kunden har pligt til at melde skader og mangler inden 48 timer efter modtagelsen af produktet.
Varer vi ikke har på lager
Du vil blive kontaktet hvis en vare ikke er på lager over mail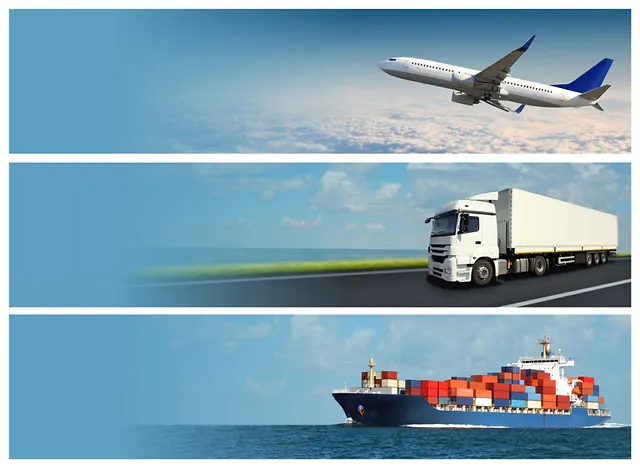 
Google Rating

Facebook Rating

Kundeservice

Google Rating

Facebook Rating

Kundeservice